About Blue Sage
"Our philosophy is simple: translate business objectives into workable solutions that delight our clients."
Today's market is faster, more uncertain and more competitive than ever. That's why BLUE SAGE gives our clients side-by-side, in-the-trenches assistance to ensure rapid deployment and the most innovative, customized solutions possible. So what does that mean? We promise a solid balance of strategic and tactical experience, market-specific expertise, and fast turnaround on every project we undertake. We believe that any goal can be achieved when you apply the right resources to it.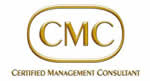 BLUE SAGE has been a Women Business Enterprise (WBE) since 2006, certified by the Supplier Diversity Office (SDO) of the Commonwealth of Massachusetts and in the state of New York.  The firm is also WBENC Certified.  BLUE SAGE is a Massachusetts Statewide Contract Holder on the Statewide Contract (SWC) PRF61 Management Consultants, Program Coordinators and Planners Services.  We participate in the Small Business Purchasing Program (SBPP) through the state of Massachusetts.
Interested In Learning More?