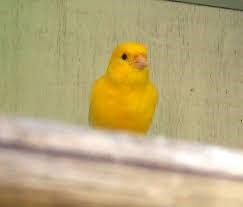 "Mom, why are you doing this?" A text message I've received many times in the past few weeks from my daughter – a millennial whose employer (along with her husband's) has decided to wait until 2021 before they allow employees back into the workplace. I am a primary caregiver for two octogenarians (one of whom recently suffered a stroke). I am a mother, a sister, an aunt, a daughter, a consultant, and a professor. And I have been "asked" to teach an upcoming course on Persuasion and Influence in a face-to-face classroom on July 6, 2020. During this time of uncertainty, we're encountering situations that we couldn't have imagined even a few months ago. Situations challenge our beliefs, our persistence, and the world that we knew before the pandemic.
I've been a teacher for most of my life, and for the past 20+ years I've been paid for it.
Feelings of going into the classroom. Although my university seems to be adopting the necessary precautions and following state guidelines, it's the uncontrollable aspects of reopening that are difficult to anticipate. Our student population is skewed to global learners, many of whom opt to attend university in the U.S. in order to experience the social aspects of living abroad. While we may be able to enforce social distancing, personal hygiene practices and mask-wearing on campus, we can't ensure these practices in the world outside of campus. Many articles characterize the risk of returning to the classroom: "But as much as I love brick-and-mortar teaching, I shudder at the prospect of teaching in a room filled with asymptomatic superspreaders," wrote Paul M. Kellermann, Teaching Professor of English at Penn State University. At the same time, researchers and government entities lay out the fact that reopening our schools is inevitable.
Student PTSD. Safety considerations aside (but nonetheless of paramount importance), there is also the student experience to consider. When Covid-19 started its rampage around the world, I was teaching in a "physical presence" classroom of 75 students. The direct impact to my students tracked the sickness as it spread from Asia to Europe. Each day, new reports of sick or dying friends and family members flowed into class discussions. Students lived through the trauma of the onset of city, state and country shutdowns; many of them hastily returned to the safety of their families in their home countries. Within days, the university programs shifted to online instruction before the end of the term, so students quickly experienced a change in lifestyle and education. During next week's "physical presence" class, I've allotted time in my lesson plan to discuss students' experience and re-entry to encourage a psychologically safe classroom that supports a physically safe one.
Preparation. Preparing to teach a course during a pandemic has a subtle, yet important impact on pedagogy and learning objectives. My style of teaching is driven by movement and use of space in the classroom – all of which must be rethought and rearranged. Instead of moving among teams of students in the classroom, each interaction comes with a thoughtful 6 feet of distance. Instead of ideating around a piece of paper taped to a wall, students will take turns adding their thoughts to a page (using their own assigned markers, of course). A safe classroom, then, requires down-to-the-minute planning to anticipate social distancing and safety measures and extra time needed to do so.
Canary in the classroom. What can we learn from the experience of cautiously reopening our classrooms? How will this change the way that we teach or the learning experience of our students? There is certainly more to come as we explore this new way of learning.
About the author: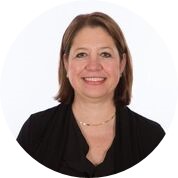 Pamela Campagna MBA, CMC is the President of BLUE SAGE Consulting, Inc. a certified women-owned consulting firm. Pamela is a board member and chair of the Marketing and Membership Committee of CMC-Global Institute, a virtual global community for professional management consultants. She is also a Professor of Practice at Hult International Business School in Cambridge, MA where she has been teaching leadership, strategy, and management courses since 2014.